Sure to leave you stunned, Flashbang is the 122nd Army Band's popular rock band. Capable of performing a wide repertoire of entertaining popular music, from rock to pop to country to everything in between, Flashbang has been entertaining the Soldiers of the Ohio National Guard and the people of the State of Ohio for years.
Public Events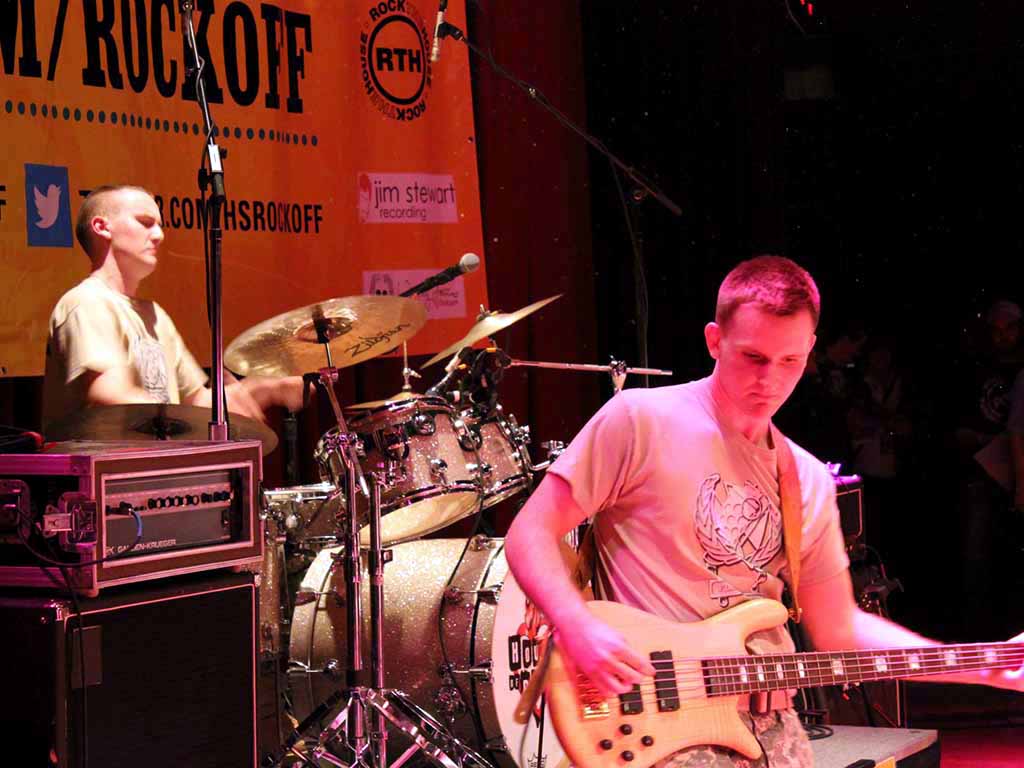 Flashbang has performed at numerous events for the public, including concerts at public schools across the state. The band has rocked the house at the Tri-C Rock Off at the House of Blues in Cleveland, the Franklin County Fair, and more.
Military Events
Flashbang also supports numerous miltary functions, including entertaining troops during breaks in field training and performing at numerous military balls for the Ohio National Guard. Plus a certain State Command Sergeant Major may or may not have picked up a guitar and joined the band for a turn at some Johnny Cash.
For more on Flashbang and the 122nd Army Band, including how to request musical support for your event, please visit our request page.